Nga mihi maioha kia koutou. Nau mai haere mai ki Omokoroa Preschool
Welcome to Omokoroa Preschool
 A warm, welcoming, supportive environment that encourages a partnership with parents and family/whanau so they feel secure in the knowledge that their children are happy and well cared for as discover a love for lifelong learning. Our privately owned Early Childcare Centre has two separate rooms: Infants and Toddlers Room 0 – 2 then our Pre School Room for 2 – 5 years. Our environment is designed with an indoor/outdoor flow so children can explore freely. We have a large natural play space as an extension to our environment with garden's, trees to climb, and lots of space to run and explore. 
Open Door Policy
We operate an open door policy at Omokoroa Preschool. We encourage parents & whanau to be active participants in your child's learning and welcomed into the centre at all times. 
Hours 
Monday to Friday, 07.00am to 6.00 pm. Closed on public holidays
Child Care Subsidies
These may be available to you depending on your income level and the size of your family.
Please speak to our manager for your information. 
20 Hours ECE
All children between the ages of 3 & 4 years are eligible for the 20 hours subsidised. 
Our fees represent high-quality teaching staff and ratios above Ministry of Education standards. We have a two day minimum booking for children.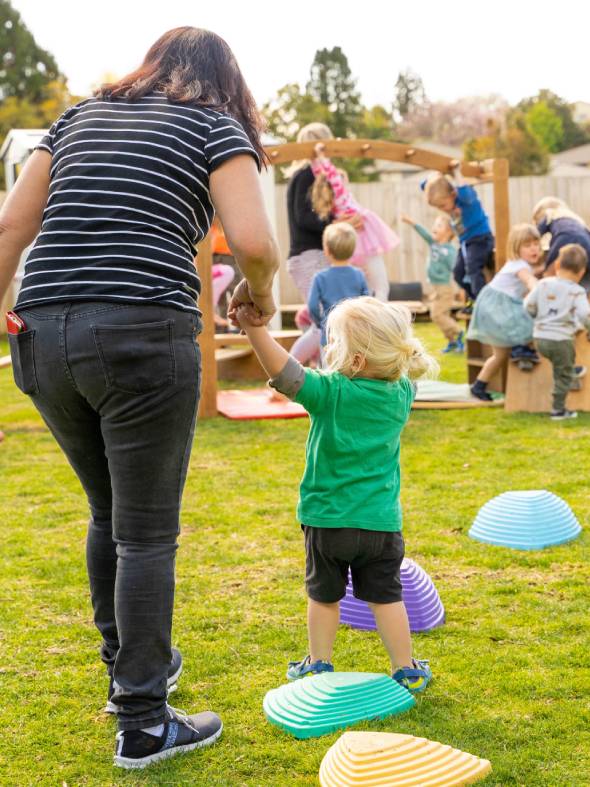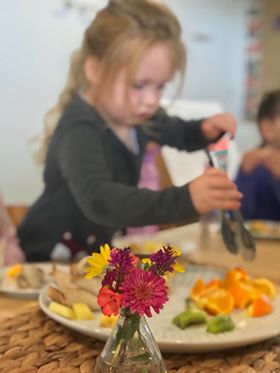 Food 
Our menu is designed by a Registered Dietician and Child Nutritionist using fresh wholefoods to meet the growing needs of each child. Specially prepared by our onsite cook, your child will be served nutritious, locally sourced, balanced and low sugar meals.
Education Review Office Report 
Our ERO report is available to view online.
This is available at https://www.ero.govt.nz/review-reports/omokoroa-pre-school-27-09-2017/